Our goals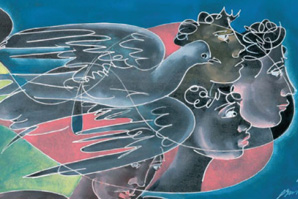 +
The Caritas in Veritate Foundation is grounded in Christian values and the social teaching of the Catholic Church. The latter is predicated upon the ethical foundation of natural law and the complementarity of faith and reason. Drawing upon collaboration with international experts, the foundation promotes and disseminates the contributions of Christian social teaching in the international arena.
The foundation aims to provide the representatives of the Holy See, the Order of Malta and Catholic NGOs in Geneva with practical knowledge and with the rich experience of experts searching for an effective attainment of truth and justice.
The aim is to make the positions of the Catholic Church more understandable and visible, thus increasing their impact on the elaboration of international culture and law.
-
Why Geneva?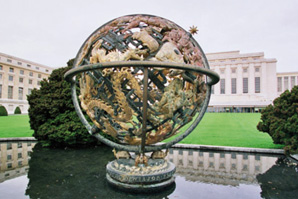 Catholic presence at the UN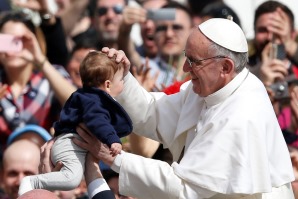 Events
Pope Francis' "Joy of Love" – Family as a Vital Force in Society
Geneva 23 June 2016
Download the Programme (English). (French).
Conference Laudato Sì - Caring for Our Common Home
Geneva 15 January 2016
New Publications
Nuclear Deterrence. An Ethical Perspective
The Caritas in Veritate Foundation is pleased to present our sixth working paper, wherein we explore the ethics of nuclear weapon possession and examine, in particular, the Church's position on the question of deterrence. Navigating the grave risks associated with nuclear weapons is a top priority for our time. Over the last two years there has been an increased focus on the humanitarian consequences of nuclear arms, resulting in a renewed call to ban their use and engage in disarmament. Throughout these discussions, the question of keeping nuclear weapons to dissuade foreign aggression - the most common argument used to justify nuclear possession - has not been extensively addressed This working paper seeks to reassess the question of nuclear deterrence in light of the most recent discourse on nuclear weapon use. We attempt to undercut the assumption that nuclear deterrence can be judged independently from nuclear use, and we argue that it no longer functions as an instrument that allows for disarmament; rather, it has become an obstacle toward achieving that goal. Consistent with recent church teaching, this paper concludes that the deterrence position lacks a proper moral foundation. Essentially, nuclear disarmament is not an option but a moral duty. It is time for abolition.
Download the Caritas in Veritate Foundation's Working Paper VI.